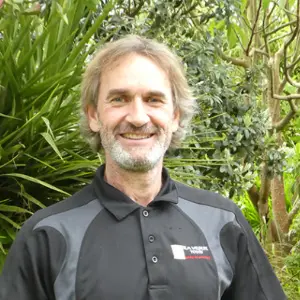 Where passion and knowledge collide; that's Shaun. He is passionate about sharing and protecting New Zealand's wildlife and he is knowledgeable on a broad expanse of subjects. On an experience with Shaun you get the rare opportunity to visit a private farm where there is a Yellow-Eyed penguin colony, see the New Zealand fur seals, sea lions and endless birds including the Royal Albatross. With Brian you just don't see wildlife, you will get to feel and understand them.
Trip Highlights: One Day Option
Shaun will collect you from your Dunedin accommodation
You will Travel along the Otago Peninsula road which hugs the coastline and offers stunning vistas and where you can understand how tourism and conservation are working together to ensure the well being of the unique wildlife on the peninsula
A unique opportunity to view the world's largest seabird, the Royal Albatross, on their nesting area at Taiaroa Head. This is the world's only mainland albatross colony.
Visit a private conservation beach area to see Sea Lions, Hooker Sea lions and a breeding colony of New Zealand fur seals
See the world's rarest penguins, the Yellow Penguin and our shy Blue Penguin, from strategically placed observation hides. There are only approximately 5,000 left in the world.
Enjoy a gourmet picnic lunch at a specially chosen spot – hopefully viewing more wildlife!
Cost for 2 Adults NZD$1,372.25
Cost for 3 Adults NZD$1,477.25
Cost for 4 Adults NZD$1,5291.75
Cost for 5 to 10 Adults NZD$1,857.25 to NZD$3,494.75 - Enquire for more details